"Outside the Box Child" Educational Conference
SAVE THE DATE:
3rd Annual
"Outside the Box" Child Educational Conference
9.28.19
Saturday, September 28, 2019   8:30 am – 4:00 pm
Park Century School – 3939 Landmark St. – Culver City, CA  90232
Supporting Child Success Foundation's mission to expand awareness in the community about the developmental and learning challenges that children face and how to address them.
The Conference will give parents and professionals the opportunity to learn best practices and strategies to support the "outside the box" kids in their lives.
WHO SHOULD ATTEND?
Professionals in the fields of education, psychology, social work, marriage and family therapy, occupational and speech therapy, parents and caregivers.



TOPICS WILL INCLUDE:
Bringing your best self forward: how your own self-regulation affects kids (and everyone else!)
Simple and effective interventions to assist "outside the box" kids with self-regulation, both at home and in the classroom
Emotional regulation and connection through movement for families
Understanding problematic internet use in today's youth, including support strategies for parents and teachers
Opportunity for audience Q & A.
All net proceeds from this event go directly to funding life changing therapies for children.

 
ATTEND EVENT – Early Bird Tickets available for $95 until August 14th, 2019.
Ticket Price: $125 (includes lunch)
Purchase Tickets here. 
Special Teacher Pricing here
BECOME AN EVENT SPONSOR – Details here.
Click here to see photos from the 2017 Conference
Details on Speaker Topics:
Bringing Your Best Self Forward: How Your Own Self-Regulation Affects Kids (and everyone else!)
As a teacher, parent, or caregiver, you know from direct experience that kids easily pick up on both your stress and your calm. "Outside the box" kids can be especially sensitive to their environment and the mood and emotions of the adults around them. In this session, you'll learn simple and effective practices for finding your own self-regulation so you can bring your best self forward as you interact with kids and with other adults, too. As you discover how to be proactive about self-care and how to "surf the waves" of your own sensory and emotional triggers, you'll feel more present and responsive (rather than reactive) in the adult-child relationship.
Jennifer Waldburger, MSW
Co-Founder of Sleepy Planet Parenting
Jennifer Waldburger, MSW, has been working with children and families for 23 years, offering private sessions and classes that incorporate wellness and self-regulation practices gathered over two decades of study on these subjects. She has consulted with several schools in Los Angeles to help create wellness programs, and is co-director of mindfulness + wellness at the Stephen S. Wise School. As co-founder of Sleepy Planet Parenting, Jennifer has been featured in a wide variety of media, including the Wall Street Journal, the New York times, and Good Morning America. She is coauthor of the award-winning book The Sleepeasy Solution as well as Calm Mama, Happy Baby and is a consultant for the hit TV show "The Pajanimals," a joint production with the Jim Henson Company and PBS Sprout.
Simple and Effective Interventions to Assist "Outside the Box" Kids with Self-Regulation
We want to help children build better self-regulation skills to manage their emotions and energy. But how do we do that in ways that are healthy and supportive? In this interactive presentation, you will explore the roots of regulation with Melissa and Kelly — starting with a good look at your own regulation! Once we are thinking of self regulation from the inside out, Kelly and Melissa will share some of their  best examples of both sensory and cognitive strategies to support children's own regulation development.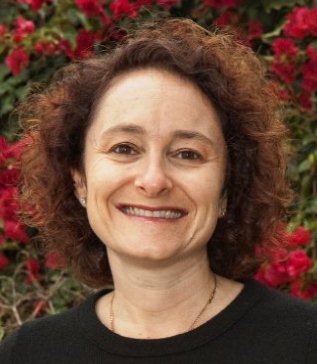 Melissa Idelson
Director, Child Success Center
Melissa Idelson, OTR/L, is the Founding President of Child Success Foundation (CSF) and Director of the Child Success Center in Santa Monica, CA. Melissa began her career as a pediatric Occupational Therapist in 1990. Originally from Perth, Western Australia, where she was first introduced to sensory integration in college, she moved to California in 1995 to complete graduate studies in Ayres Sensory Integration* (ASI) theory and practice at the University of Southern California.
Kelly Priest, M.S.
Kelly Priest & Associates, LLC
Kelly Priest, MS, is a social learning consultant to parents, schools and professionals, and a seasoned facilitator of social learning groups and parent workshops. She was an early adopter of Social Thinking® in Los Angeles, co-founding one of California's largest private practices dedicated to social cognitive development. 
Kelly's experiences as a group facilitator, parent educator, school counselor, SEL curriculum developer, consultant, advocate, and most importantly, as a parent, have informed her approach to social learning. While her work is grounded in practical, effective tools and strategies, Kelly's approach radically centers and affirms the needs, interests, wholeness and neuro-diversity of all social learners.
Emotional Regulation and Connection Through Movement
By using a mind body approach, Dr. Baudino will bring insight and movement based strategies for understanding the "whole" child. Since experiences, challenges and behaviors are expressed through the body, then what better way to be with your child than to be AWARE of their movement profile, and best practices for connection. Using the acronym AWARE, care providers will receive a mindset, plan and the language to use everyday throughout their child's individual development.
Dr. Lori Baudino
Licensed Clinical Psychologist and Board Certified Dance/Movement Therapist
Dr. Lori Baudino has been a practicing clinician for over a decade. She received her doctorate in Clinical Psychology and Masters in Creative Arts Therapy – Dance/Movement Therapy, the therapeutic use of movement to further the emotional, cognitive, physical and social integration of the individual.
As the National Clinical Spokesperson for The Andréa Rizzo Foundation, and with their funding, Dr. Baudino brought the first Dance/Movement Therapy Programs to the top Pediatric hospitals in Los Angeles, where she provides bedside therapy to children with cancer, special needs and terminal illness. Dr. Baudino has specialized in supervising, facilitating and providing treatment for children with special needs and their families. She has worked in psychiatric hospitals and at rehabilitation centers for trauma, addiction and pain management. 
In her private practice, she works with children and their families to support the developing child and the integral relationships between parent, child and siblings. Understanding the premise that the body, mind and spirit are interconnected and that life is experienced through movement, Dr. Baudino's approach allows the child to put words into action, understand individual sensory and motor preferences, express emotional needs, and support overall integration and well-being.
Dr. Baudino is also a published author, leveraging her love of travel with her expertise in child behavior to create the best-selling book, Super Flyers: A parent guidebook for airplane travel with children.
Understanding Problematic Internet Use in Today's Youth Including Support Strategies for Parents and Teachers 
We live in a technology immersed society. With average gamers playing 28 hours/week, teenagers on their smartphones 9 hours/day, and internet porn being accessed by 9 year-olds, being a parent, school faculty member, or clinician may involve numerous hours simply playing catch-up. This presentation explores internet use and how it relates to mental health, especially in our younger generations.
Dustin Weissman, Psy.D.
NeuroSense Psychology
Dr. Dustin Weissman is a postdoctoral psychotherapist at NeuroSense Psychology in Calabasas practicing under the supervision of Dr. Jonine Nazar-Biesman, PsyD, ABPdN. Dr. Weissman specializes in Problematic Internet Use and Internet Addiction. His dissertation titled, Impacts of Playing Massively Multiplayer Online Role-Playing Games (MMORPGs) on Individuals' Subjective Sense of Feeling Connected with Others, has already been downloaded globally from over 65 countries on 6 continents. He provides individual, family, and group therapy to people of all ages as well as administers neuropsychological assessments. He currently holds three board positions with Ventura County Psychological Association. Dr. Weissman hosts a free podcast titled, CyberSense Power Up Podcast, which is available on eight different platforms, including Spotify and Google Podcasts. He is also the owner of the well renowned in-home tutoring company, Conejo Valley Tutoring.
Panel Discussion
What is a visual processing disorder? How does it present in children? Who can help? Practical tools for parents and teachers.
"Out of the Box Child" Educational Conference Schedule – September 28, 2019
8:00 – 8:30    Registration/Breakfast/Networking (Lite Breakfast included)
8:30 – 8:40    Welcome from Park Century School and Marjaneh Manavi (CSF)
8:40 – 9:00    Yoga with Mandevi Tandon
9:00 – 10:30  Session I
10:30 – 10:45 Break
10:45 – 12:15 Session II
12:15 – 1:00   Lunch
1:00 – 2:15     Session III
2:15 – 2:45     Break & Raffle
2:45 – 4:00     Session IV